Your reliable partner

for civil and groundworks
We perform high quality services in civil and groundworks for both private and public sector. For us at Salboheds, no project is too big or complex.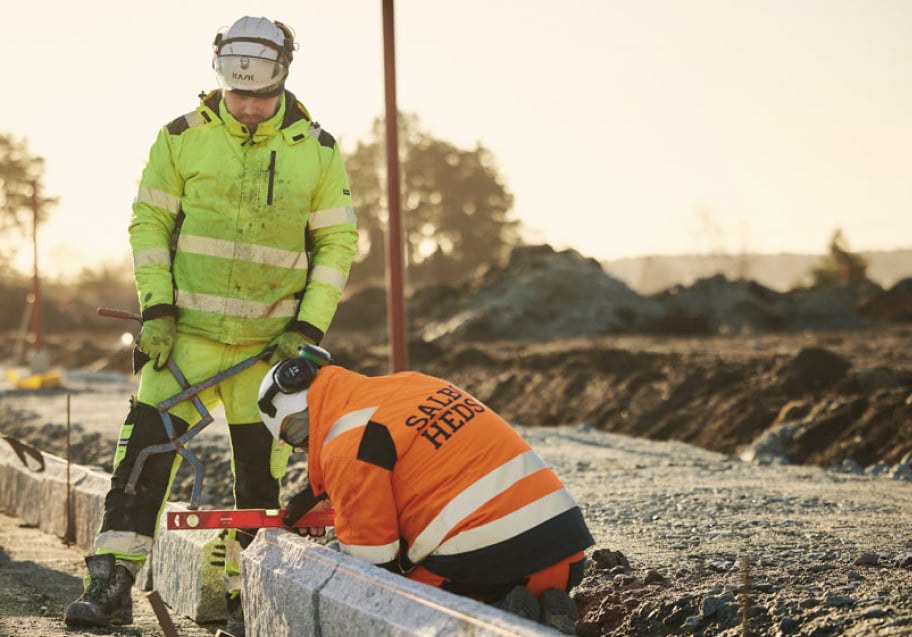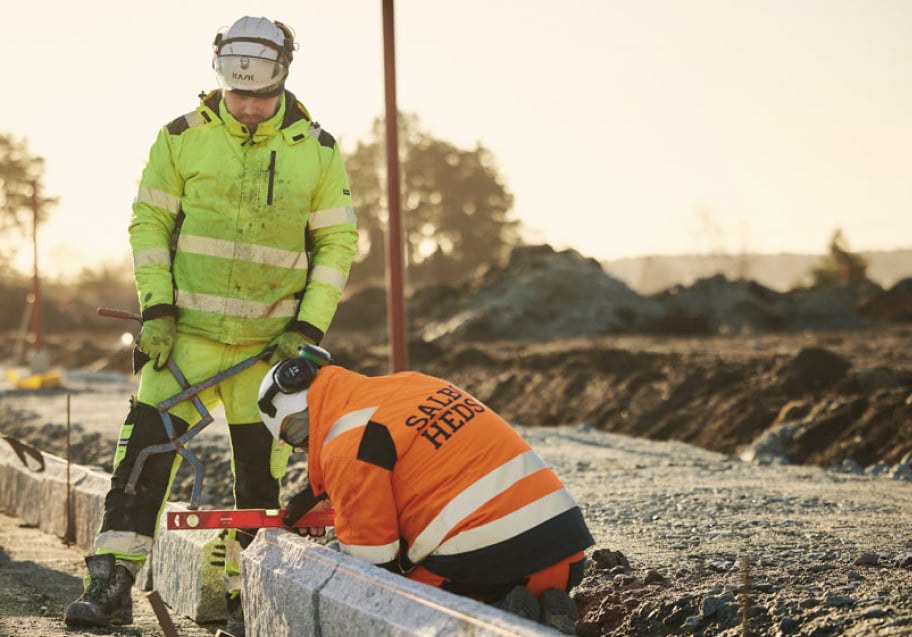 We are pushing the
boundaries of what is possible and we are always doing it

together
Salboheds started in 2005 as a two man-company and has since then expanded to a billion SEK company with over 70 employees. Since 2019 we are part of the Eleda Group which strengthens our competence even more and gives us the opportunity to keep growing and developing as a company.
We at Salboheds cherish good relationships – disregarding if we are talking suppliers, employees, subcontractors or clients. We strongly believe our employees and our subcontractors belong to the absolute top tier in the industry.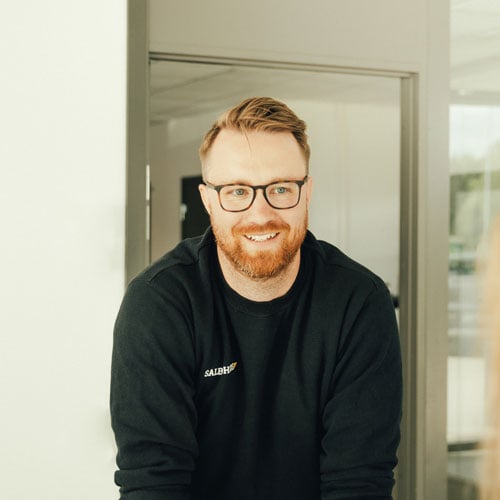 Initial meeting

and discussion
To be a part of the early stages of a project is something we see as a big strength where we, together with our client, can discuss and come up with the best and most efficient solutions. We discuss execution, environmental effect and schedule in an early stage so that we can set common expectations on the project.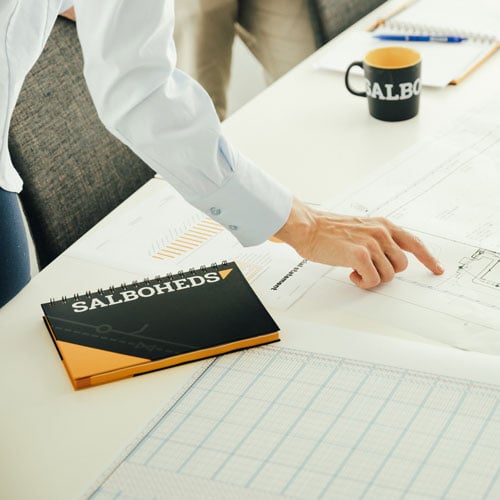 A good planning is always the best foundation to a successful and safe project! We hold start meetings where we in more detail discuss the execution, schedule, environmental effect and workplace security. We assign staff to the project and discuss together how we are going to meet set expectations and ensure a good working environment, a good quality and how to reach our goals.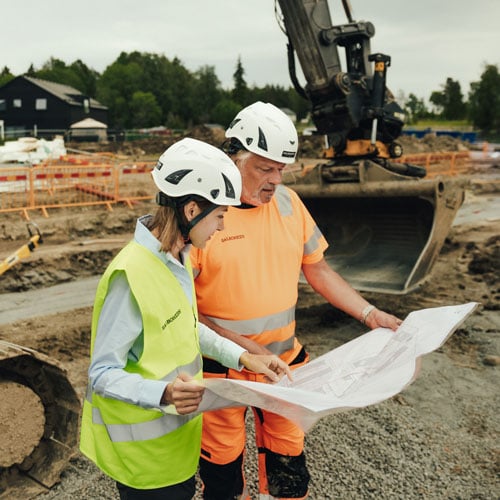 With our planning as a base, we take on the project together with our client. To have a continuous dialogue throughout the entire project is a key to success in our projects and good relationships should always be the backbone of everything we do – both with suppliers, customers and clients. We regularly do check ups in the project together with our client to make sure we are following the plan and route ahead that we have decided on – all to ensure the delivery of a successful project!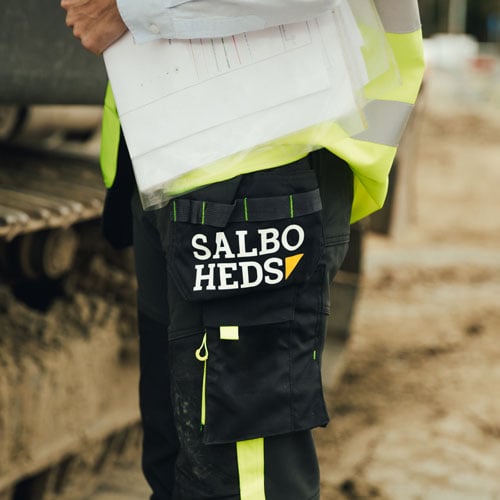 When the project is completed, inspected and approved we follow up and discuss the project. To have a closing meeting where we can ensure that the lessons learned can be transferred into future projects is a natural part of developing and improving as a company. Our strive is to always get better at what we do!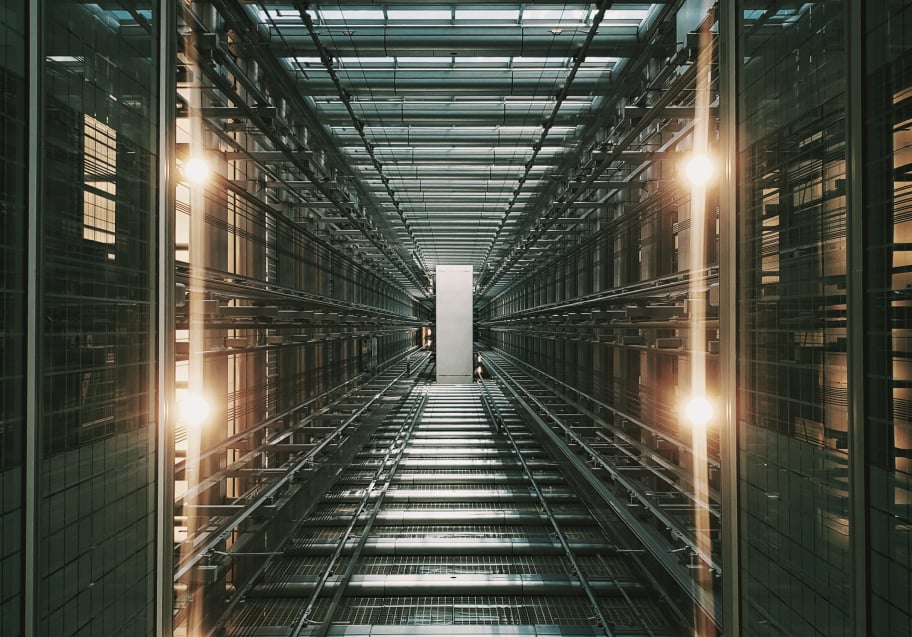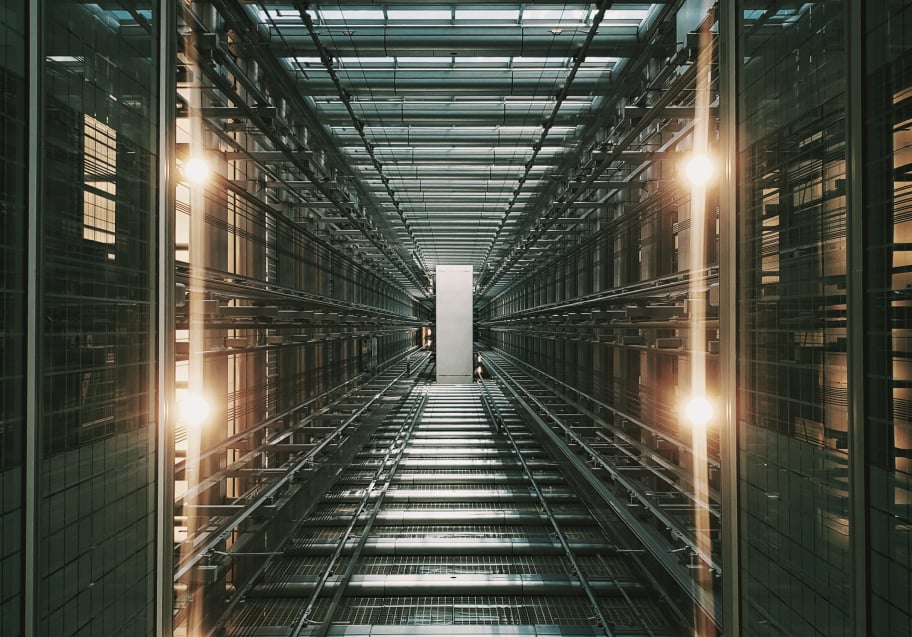 From data center
for international clients to district heating for new
housing areas
At Salboheds we have the expertise and the experience to perform all types of civils- and groundworks. From complex solutions for international clients to routine service projects for our local service providers. Always with our client's need and a sustainable result in focus.